19.11.2023 22:29 h
Barcelona star Gavi 'seriously injured' in Spain match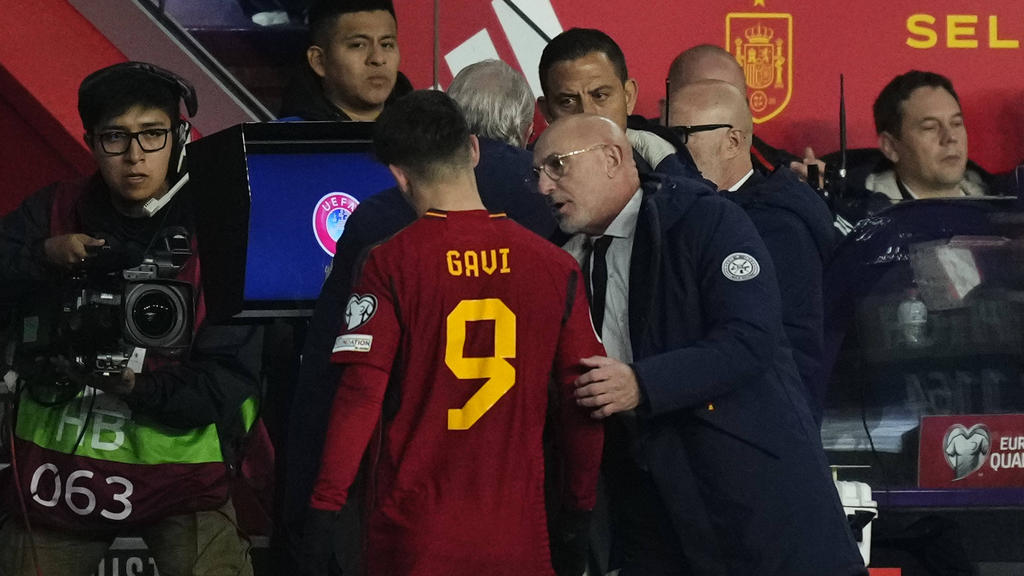 IMAGO/Jose Breton
Barcelona midfielder Gavi limped off the pitch with a serious knee injury Sunday during Spain's Euro 2024 qualifier with Georgia.
The 19-year-old was tackled from behind, buckling the knee that had his weight on it, before leaving the pitch in tears.
"It's a serious injury to his right knee, but we need to wait to see how bad it actually is," the Spanish football federation said.
Gavi has established himself as an important figure both for Barcelona and the Spanish national team over the past two years, after coming through his club's La Masia youth academy.