27.03.2023 00:17 h
Euro 2024 qualifying: What they said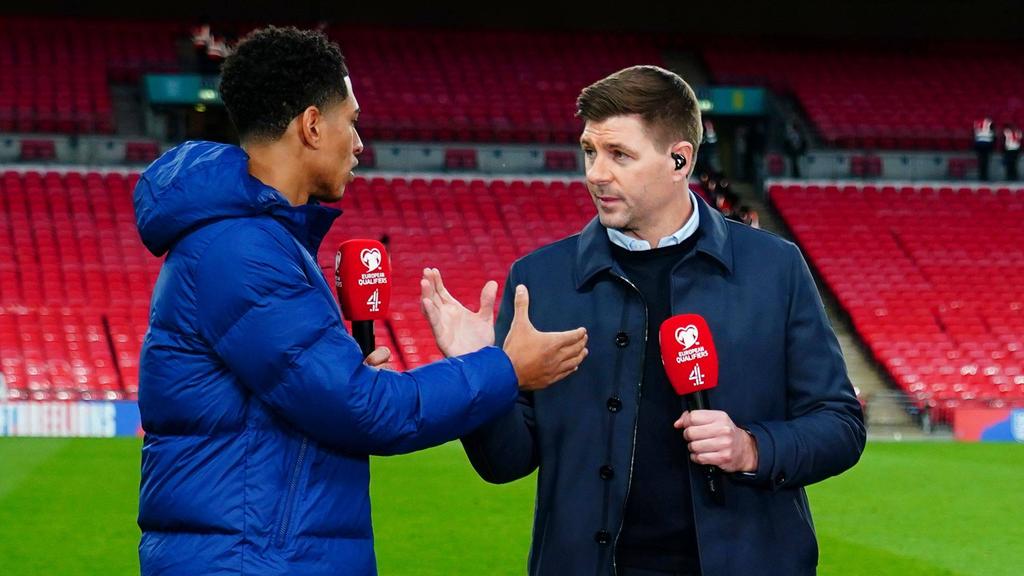 IMAGO/Javier Garcia/Shutterstock
Key quotes on the fourth day of Euro 2024 qualifying on Sunday:
"There's so much I've got to learn. I want to win the game in two ends of the pitch. I've always wanted to be someone who can do a bit of everything. I have the best chances with the ones in that dressing room. Every chance I get I want to learn about the game."
-- England's Jude Bellingham after the 2-0 win over Ukraine
"It feels like we have a really good atmosphere in the changing room. We want to express ourselves but there's a side of us with a bit of nastiness. We need to cover all sides of the game and I think we're doing that really well at the moment."
-- Bellingham again
"Today I thought we made a complicated game look simple. You had to find the right amount of pressure and the midfielders in particular were excellent from that point of view."
-- England coach Gareth Southgate
"It's the mentality that is the outstanding part. Everyone can see technical quality but these two boys have the humility and want to learn. They work unbelievably hard and they are a joy to work with."
-- Southgate on Bukayo Saka and Jack Grealish
"It was amazing to see so many Ukrainian fans here. We knew it was going to be emotional and we all have tremendous sympathy with what's going on. Everyone's supporting Ukraine."
-- Southgate after players from both sides stood behind a Ukrainian flag with "Peace" written across it before kick-off
"The logistics of moving from A to B are incredibly hard. It takes us almost 24 hours to get together and move to our training camp before the games. Unfortunately we have a war on our backs and we can only be grateful to the Ukrainian armed forces who make it possible for us to play games and to participate in competitions."
-- Ukraine interim coach Ruslan Rotan
"Cristiano is a unique player in the world, with the highest number of international caps. The experience he has for the dressing room is very important."
-- Portugal coach Roberto Martinez on Cristiano Ronaldo after the veteran star scored twice in the 6-0 win against Luxembourg.
"Retegui? He unlocked the match, he was essential. But I repeat: he needs time, he still needs to properly get to know European football, he needs time."
-- Italy coach Roberto Mancini on Argentina-born striker Mateo Retegui who scored in the 2-0 win in Malta