29.09.2022 21:26 h
Bayern ease into Women's Champions League group stage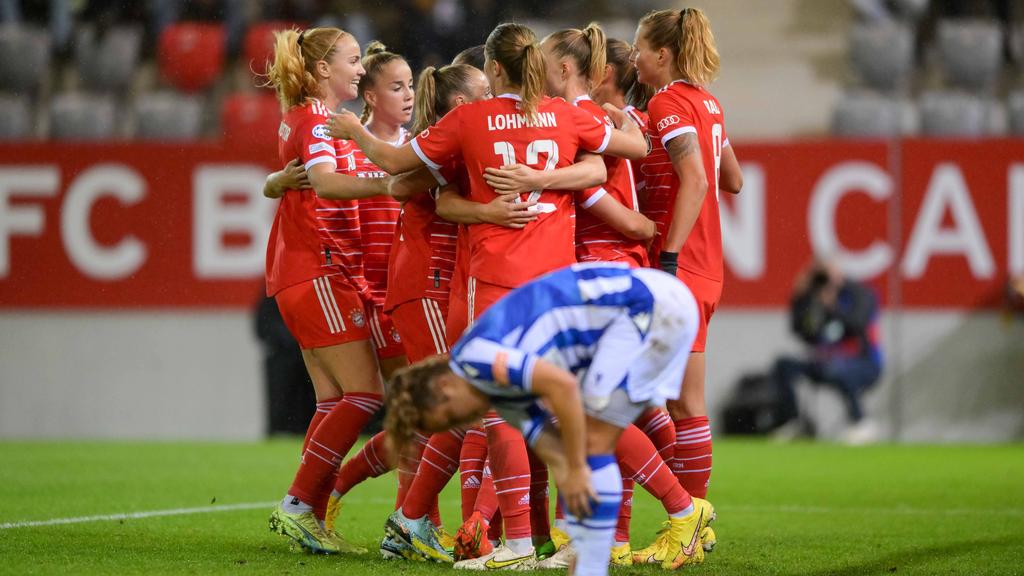 IMAGO/Markus Fischer
Die Spielerinnen des FC Bayern München feiern den Sieg gegen Real Sociedad San Sebastian.
Bayern Munich eased into the Women's Champions League group stage on Thursday as Germany forward Linda Dallmann scored twice in a comfortable qualifying 3-1 win over Real Sociedad.
The Bavarians sealed a 4-1 aggregate victory after a 1-0 success in last week's first leg.
Home side Bayern were two goals ahead inside 22 minutes thanks to Dallmann's double, effectively killing the tie.
Lea Schuller netted a third goal before Real Sociedad's Synne Jansen grabbed a consolation on the stroke of half-time.
Bayern booked their place the group-stage draw, to be held in Nyon, Switzerland on Monday.
The Germans have reached at least the quarter-finals in each of the last four seasons.
Earlier, Roma qualified for the competition proper for the first time by thrashing Sparta Prague 4-1 for a 6-2 aggregate triumph.