25.05.2016 14:22 h
Schweinsteiger expects to be fit for Euros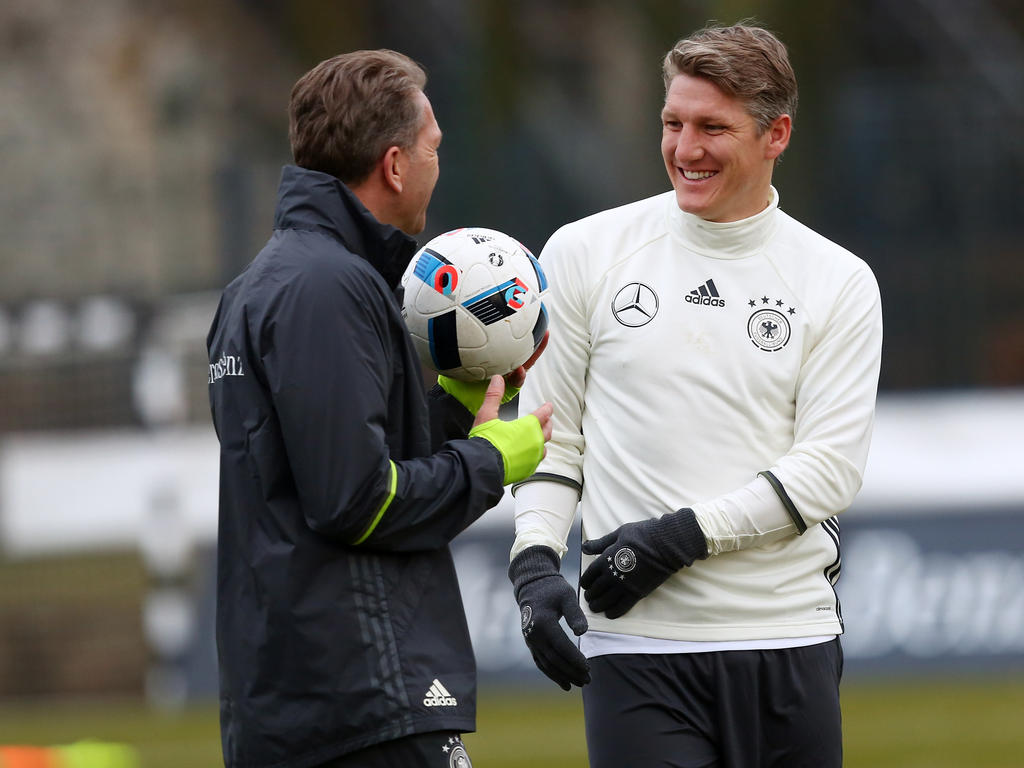 getty, Matthias Kern
Bastian Schweinsteiger said on Wednesday he would recover from a knee injury in time to captain Germany at the European Championship, even though it remained unclear when he would return to the pitch.
"I'm doing well, I am very confident," he told journalists at a press conference in the Swiss town of Ascona, where the German national squad has set up its training camp ahead of the tournament in France.
"I am trying to do a bit more day by day," said Schweinsteiger, who has 114 caps, adding that his recovery was well within schedule.
The World Cup winning midfielder has not played since tearing his knee ligament while training with Germany in March.
But coach Joachim Loew has named him in a preliminary Euro 2016 squad of 27, which has to be trimmed to 23 by next Tuesday.
Loew said he was giving Schweinsteiger until Friday or Saturday before deciding.
"He has achieved a lot physically in the last few weeks, and that's a good basis. I am optimistic about the coming weeks," said Loew, adding that the midfield general would need "a few days" before returning to the pitch.
Die Mannschaft is plagued with injury worries, with defender Mats Hummels also sitting out training after he picked up a hamstring tear at the end of the league season.
But Loew voiced confidence that Hummels, also a member of Germany's World Cup winning squad, will recover in time.
Defensive midfielder Sami Khedira, who had been suffering from a calf injury, is expected to return to training on Thursday.
Germany will play a friendly against Slovakia on May 29 in Augsburg and another against Hungary in Gelsenkirchen on June 4.
They will head to their Euro 2016 base in Evian on June 7, before opening their Group C campaign against Ukraine in Lille on June 12.