20.11.2023 14:52 h
Austria ready for 'explosive duel' with Germany, says coach Rangnick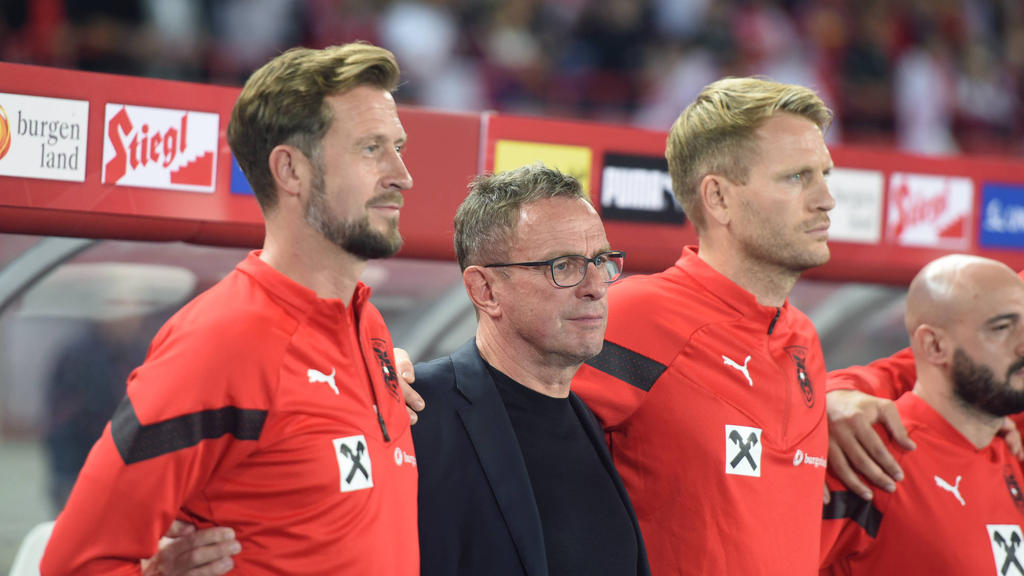 IMAGO/He Canling
Austria coach Ralf Rangnick warned his side were prepared for an "explosive duel" in Tuesday's friendly with his native Germany in Vienna.
The former Manchester United manager told reporters the match-up between the two neighbours was a "special game for both nations", explaining "in club football, you'd call it a derby".
Rangnick, 65, who was named Austria coach in April, said the clash would be the perfect preparation for next year's Euros, to be held in Germany.
"We're really looking forward to the Euros. What is most important is that we develop into a real tournament team," the German coach said.
"Against Germany, we'll get a chance to see how it feels to play one of the top teams in Europe."
With six wins out of eight matches, Austria have secured qualification for next year's tournament.
Austria have only lost one of nine matches in 2023, going down 3-2 to group winners Belgium in Vienna in October.
Austria take on a Germany side in transition, having won one of three under new manager Julian Nagelsmann, including Saturday's 3-2 loss to Turkey in Berlin.
Austria captain David Alaba echoed his coach's sentiments, calling the match "a very special game for all of us" and saying "we want to end the year successfully".