02.06.2023 17:31 h
Treble glory with Man City is 'biggest dream'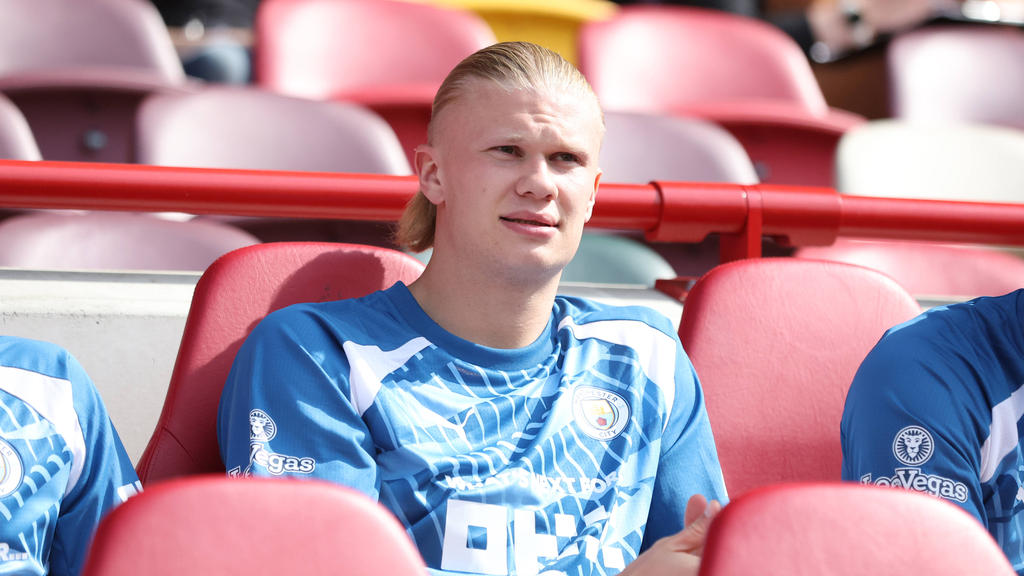 IMAGO/Paul Terry
Erling Haaland said in an interview published on Friday that firing Manchester City to a historic treble is the "biggest dream" of his remarkable career.
Haaland's record-breaking haul of 36 Premier League goals helped City retain the title.
Now Pep Guardiola's side face Manchester United in Saturday's FA Cup final before taking on Inter Milan in the Champions League final on June 10.
United became the only English club to win the Premier League, FA Cup and Champions League in a single season in 1999.
"It would be unreal to make this history. This is why they bought me of course, to get this, we don't have to hide that," Haaland told the BBC.
"It would mean everything. I will do everything I possibly can to try to make it happen. It's my biggest dream and hopefully dreams do come true."
But the Norway striker knows United and Inter will be determined to ruin City's treble bid.
"As well it's not easy," he said.
"It's two finals against two good teams that will do everything they can to try to destroy that."
Haaland has taken the Premier League by storm in his first season, scoring 52 goals in all competitions since signing from Borussia Dortmund.
He is the first player to be voted Premier League player and young player of the year in the same season and was also named the Football Writers' Association (FWA) men's footballer of the year.
It has been a life-changing year for Haaland, who said: "I'm 196cm tall and have got long blond hair so wherever I go people are going to see me. So that's how my life is.
"What can I do? There's nothing I can do, that's my life. I just have to try to enjoy it as much as I can. Try to relax when I'm home with good people around me, that's really important. Just try to enjoy my life."
In a warning to Premier League defenders for next season, Haaland said he is not the finished article.
"I've been developing in a really positive way and that's really important for me because I'm still really young," he said.
"I'm 22, I've got a long career ahead of me and I still have to develop. That's also something I was thinking of over one year ago when I was thinking about my next move."