10.11.2017 14:26 h
Scotland thinking of Hampden Park exit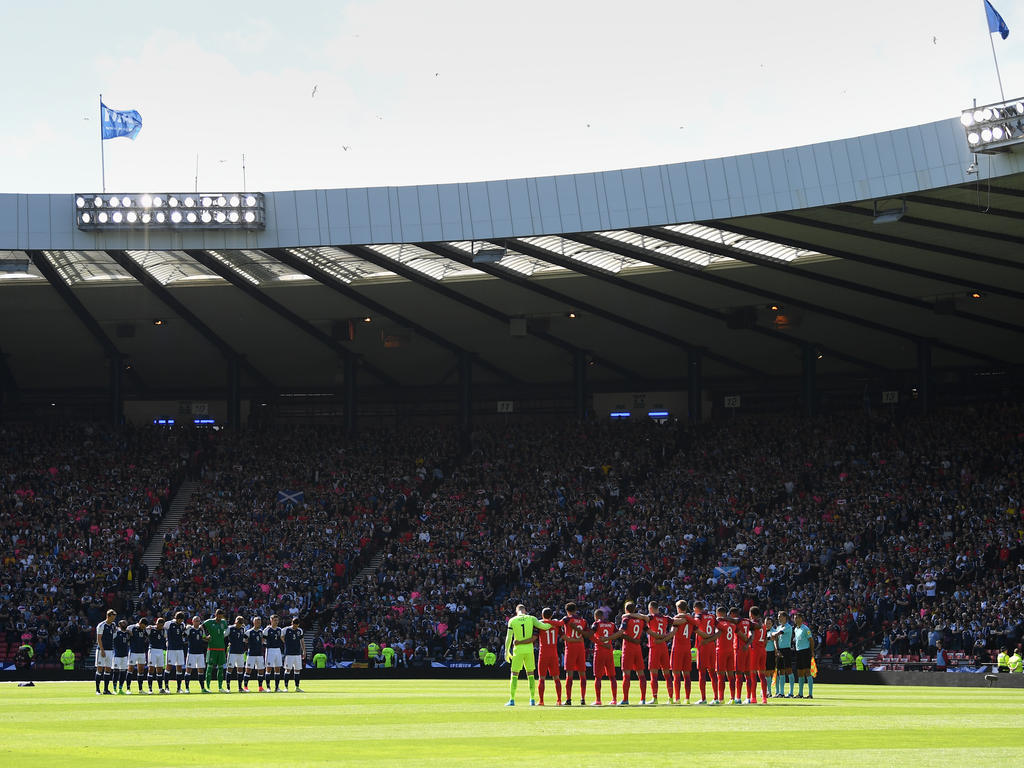 getty, Mike Hewitt
The Scottish Football Association is considering leaving the historic Glasgow ground Hampden Park, chief executive Stewart Regan has said.
Glasgow is also home to Celtic's Parkhead and Rangers' Ibrox but the sectarian feeling surrounding the Old Firm duo that Hampden means has been the preferred "neutral" venue for cup finals and Scotland international matches.
Hampden has hosted Scotland matches since 1906. The ground holds the European record for attendance at a club game, set in 1937 when more than 147,000, the vast majority standing on huge terraces, crammed in to see the Scottish Cup Final. Twice in the late 1930s crowds officially just under the old safety limit of 150,000, watched Scotland play England. Today, regulations are more stringent and the capacity is 52,000. Both Celtic Park and Murrayfield can hold more than 60,000.
The SFA are tenants at Hampden, which is owned by Scottish League One club Queen's Park, and the current lease expires in 2020.
The SFA have a renewal option to remain at Hampden but Regan told the BBC on Friday: "We're exploring the plusses and minuses of going."
Regan said it would cost the SFA "many, many millions of pounds" to stay at Hampden. He said playing more matches at Murrayfield, the Edinburgh home of the Scottish Rugby Union, and the other two big Glasgow football grounds, were possibilities.
"The go option will involve exploring Celtic Park and Ibrox, both fantastic stadia where we've played matches in recent times against the Republic or Ireland and Georgia, and of course Murrayfield, where we've seen Hearts hosting their home matches in recent times," Regan said.
"Those are the three stadia capable of holding qualifiers because we have had an average attendance of over 31,000 for our qualifiers over the last 10 years, so those are the only stadia capable of satisfying that type of demand," added Regan, an English sports administrator who was previously chief executive of county cricket club Yorkshire.
Three group-stage matches and one round-of-16 match at the Euro 2020 finals will be held at Hampden. Those could prove to be the last internationals played at the stadium.
"We know it will cost many, many millions of pounds to stay for another term of a lease similar to what we have now and we need to know that we can afford to stay if that's the option the board goes down," Regan said.