15.03.2015 18:59 h
Zenit torpedoed by 'disastrous' pitch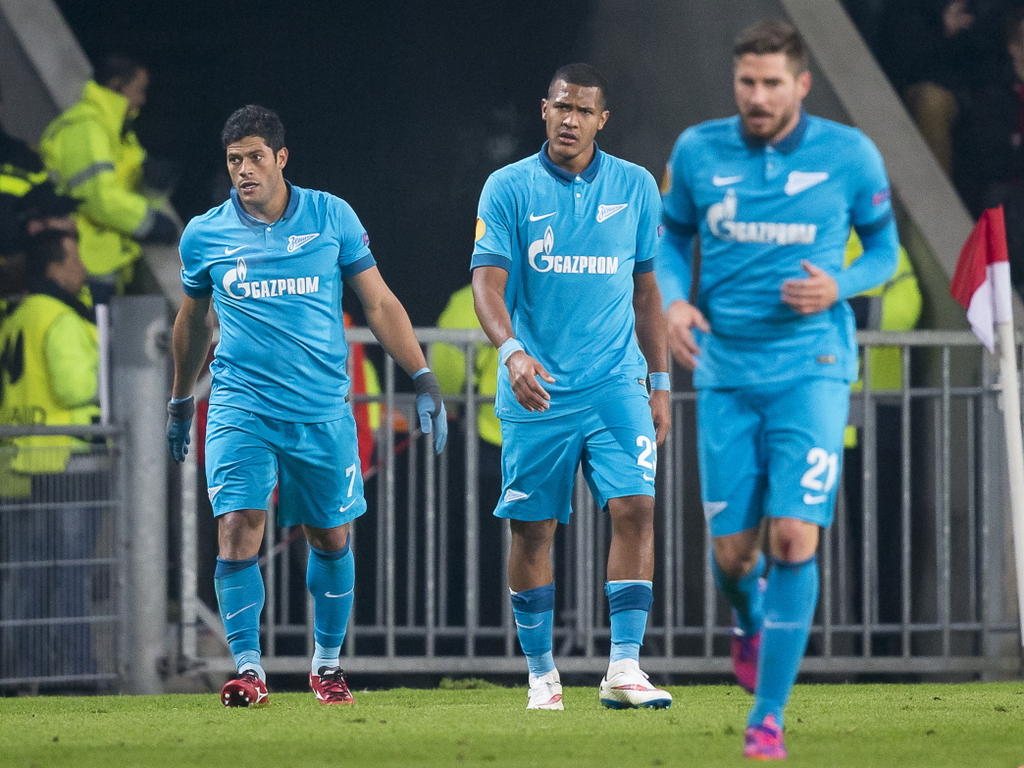 HEIM:SPIEL
Zenit St Petersburg manager Ande Villas-Boas was seething on Sunday over the "disastrous" pitch after his league leaders were held 1-1 at Torpedo Moscow.
Iceland striker Arnor Smarason's injury-time equaliser cancelled out Hulk's first half goal to keep Zenit top of the table.
But Villas-Boas was unhappy at the state of the ground at Torpedo's Ramenskoye stadium.
"The situation with Torpedo's goal was the only moment when we've lost the control as the rest of the game Zenit played well," the former Chelsea and Tottenham manager said.
"But it's a disgrace that the Premier League and the football federation allowed this game to happen at this pitch, that failed twice to pass the inspection.
"This is a disaster! They've put the teams at risk from injury, with the risk of undermining our results for the Europa League."
"If the objective of the Premier League was to make this championship a little bit more alive they've achieved it," Villas-Boas said in conclusion.
The stalemate left Zenit, who had won all four of their games so far this year, including three Europa League encounters, top with 45 points from 19 matches, five ahead of champions CSKA.
Dynamo Moscow, beaten 1-0 by city rivals Spartak, sit third on 35 points.
Zenit, turning out three days after their confident 2-0 win over Italy's Torino in the Europa League, looked slightly rusty.
But in the 35th minute Hulk had the 2,000 visiting fans on their feet when put Zenit in front with a well-struck freekick from 30 metres.
With time running out Zenit players looked more and more tired and in the second minute of injury time Iceland striker Smarason pulled the scores level when he volleyed past visiting 'keeper Yury Lodygin from 10 metres out.
Elsewhere Sunday, Russia's most successful club Spartak Moscow extended their lead over city rivals Dynamo in Moscow's oldest derby.
After a goalless first half defender Sergei Parshivlyuk netted Spartak's winning goal in the 59th minute sending the ball into the net with a 20-metre shot with a help of a ricochet off Dynamo's Brazilian full back Douglas.
Spartak now head the derby honours with 68 wins, Dynamo have won 56 and 67 have ended in a draw.
"We drew conclusions from the defeat in the previous match with FC Krasnodar," Spartak head coach Murat Yakin said.
"We played aggressively and it was the key to our win today."