13.03.2015 10:41 h
Zenit look to extend winning series at Torpedo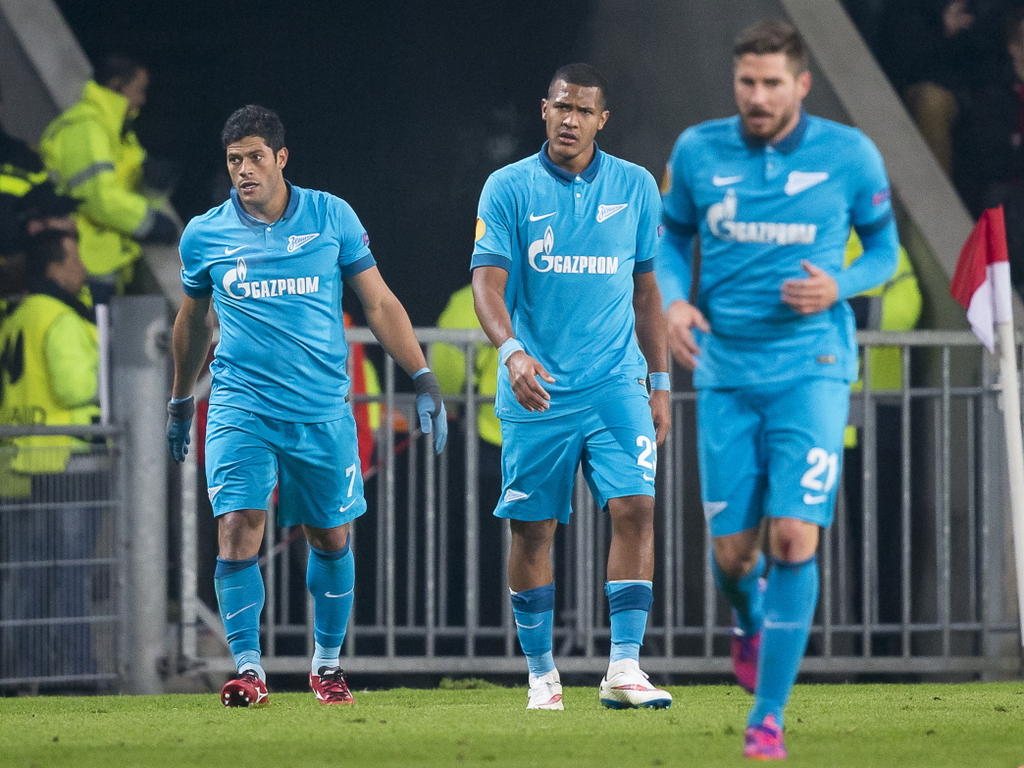 HEIM:SPIEL
Russian Premier League leaders Zenit St Petersburg, on a run of four victories in all competitions, will be aiming to extend their winning streak when they meet lowly Torpedo Moscow on Sunday.
Zenit, who have a seven-point cushion over champions CSKA Moscow at the top of the table, go into the match at Torpedo on the back of a confidence-boosting 2-0 win over Italy's Torino in their Europa League last 16, first leg match.
And on Sunday, Zenit manager Andre Villas-Boas will be able to call on practically a full-strength squad.
The only exception is midfielder Viktor Faizulin, who underwent knee surgery in the winter break and is still working his way back to full fitness.
"I'm happy with how the team played (against Torino)," former Chelsea and Tottenham boss Vilas-Boas said.
"My players' fantastic devotion and endurance helped us to win the match. Now we need to repeat it against Torpedo.
"We've won all of our official matches this year and we hope to continue. The Russian title is one of our top priorities this season."
Meanwhile, CSKA will be hoping to keep the leaders in their sights when they entertain Mordovia Saransk on Saturday.
The Red Army side's head coach Leonid Slutsky admitted his team would need to be at their best to stay in the race for the title.
"Zenit look really impressive after the (winter) break and it's hard to expect that they will lose points regularly," Slutsky said.
"A group of teams with approximately even chances chase the leaders but the gap is big enough. Regardless of this fact we need to show our best football in every single remaining match to win a place in the next season's Champions League.
"It's very important for our club for financial reasons."
Third-placed Dynamo Moscow, who suffered a 3-1 defeat in the Europa League at the hands of another Italian side, Napoli, will hope to bounce back from that setback against city rivals Spartak in Moscow's oldest derby.
Spartak head the derby honours with 67 wins, Dynamo have won 56 and 67 have ended in a draw.
Nine-time champions Spartak won the two clubs' most recent meeting 2-1 in August, but Dynamo are aiming for revenge to keep their slim hopes of catching Zenit alive.
"For us the successful performances in the Premiership and Europa League are both significant," Dynamo's French playmaker Mathieu Valbuena, who made his debut in the last Spartak derby, said.
"The Europa League is valuable because it's important for Dynamo to be familiar with football not only in Russia but also beyond the country's limits.
"At the same time a series of very difficult matches awaits us in the Premiership. It will be a really interesting experience and we all are looking forward to the match with Spartak, which starts this run."
Fixtures (all times GMT)