20.11.2023 18:31 h
Wales boss Page focused on reaching Euros automatically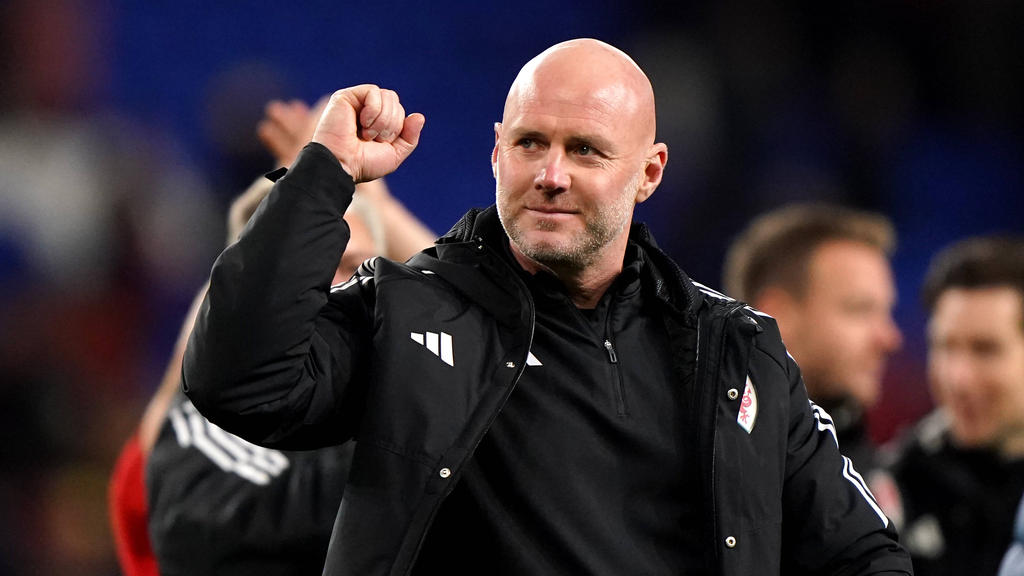 IMAGO/Tim Goode
Wales manager Rob Page said on Monday he wanted his players to ignore talk of a potential Euro 2024 play-off as they bid to snatch automatic qualification for the tournament.
Page's side must beat Turkey in their last Group D qualifier on Tuesday and hope Croatia do not defeat Armenia.
That combination of results would seal a top two finish and send Wales to next year's tournament in Germany.
If they fail to qualify via that route, Wales are guaranteed a play-off place in March, but it is not an option Page wants to contemplate.
Page and Ian Mitchell, Wales' head of performance psychology, have addressed the issue with the squad ahead of the sell-out clash at the Cardiff City Stadium.
"We're having no talk of play-offs. If we're talking play-offs, we may as well call the game off on Tuesday. That's our mentality and attitude," Page told reporters.
"We're fully focused on the job we've got and we don't want any regrets when that final whistle goes.
"I addressed that at a meeting with the players and I got Mitch to speak about it as well.
"We're not admitting defeat and thinking 'why not?' because potentially we can qualify if the other result goes our way.
"What I don't want to do is walk off at the end of the game, the result's gone for us, and we could have taken charge of it," he added.
Wales are attempting to reach a fourth major tournament in their last five attempts.
They had automatic qualification in their own hands before Saturday's disappointing 1-1 draw in Armenia.
Croatia took advantage by winning 2-0 in Latvia to move into second spot behind already-qualified Turkey.
Page suggested that he would be kept informed of events in the Croatia game in Zagreb on Tuesday as Wales seek to clinch qualification in the most dramatic fashion.
"What we do need, from minute one, is energy. Off the back of (Turkey's) result against Germany and the threat they pose, we have to have energy in that team," Page said.
"This is the first time in a while that we've had two competitive games in quick succession.
"We're not blessed with a pool of players coming in that are playing too much domestically.
"There potentially could be changes, or at least coming off the bench and having an impact."