19.09.2023 20:57 h
'I like these situations' says under pressure Man U boss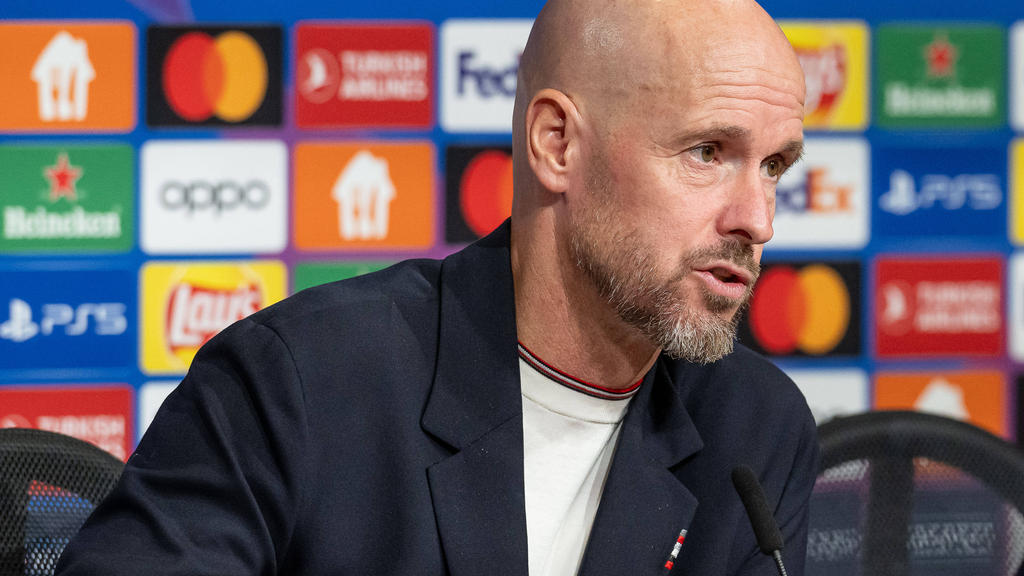 IMAGO/Eibner-Pressefoto/Heike Feiner
Manchester United coach Erik ten Hag on Tuesday backed his side to come through their early-season struggles ahead of Wednesday's Champions League tie with Bayern Munich.
After a narrow opening win in the Premier League over Wolves at home, United have won just one of their next four league games, conceding ten goals to leave them 13th.
Ten Hag was booed for the first time as Man United boss after his side lost at home to Brighton on Saturday, but said these struggles would steel his side for future challenges.
"That's football, I've had this experience in the past. Things aren't always going up -- and you have to deal with it.
"I like these situations, because now we have to handle it, we have to manage this, you have to know what to do and that is focusing on the process."
United have several players missing through injury and ten Hag confirmed under-fire defender Harry Maguire was injured and did not make the trip.
"He had some complaints, (he) finished training but was not good enough to travel."
Ten Hag acknowledged the club's injury struggles but said the team had recruited wisely.
Asked if he regretted not making a move to sign Harry Kane, who moved to Bayern after speculation linked him with United, Ten Hag said simply "no".
Ten Hag returned Man United to the Champions League with a third-placed finish in 2022-23 but the Red Devils face an in-form Bayern.
Ten Hag, who coached Bayern's second team before moving to Ajax and later United, praised his opponents "individual class", saying "you cannot be unfocused for one second."
"At home, in the group stage, they are very strong but we are looking forward because we like a challenge and also because we trust ourselves."
Bayern are unbeaten in their last 19 opening Champions League ties at home.
United goalkeeper Andre Onana said there was no bad blood between himself and his defenders, who he has repeatedly remonstrated with in games.
"I'm a very passionate player and I demand a lot of my players and my defenders" Onana said, but emphasised "we are big guys and what happens on the pitch stays on the pitch."
Bayern manager Thomas Tuchel said his side would not take United lightly, even if they are out of form.
"You can never be secure against Man United, in any moment you think you have control, that's the most dangerous moment.
"They accept being without the ball and accept to suffer - they have a great transition game."