19.09.2023 16:33 h
Bayern can use Man United struggles 'to our advantage', says Kane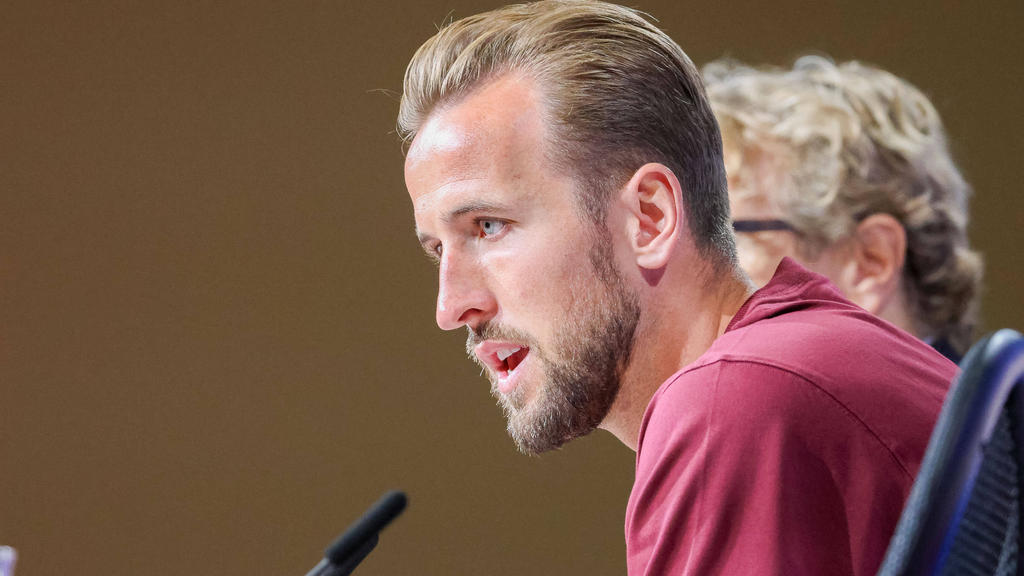 IMAGO/Eibner-Pressefoto/Jenni Maul
Bayern Munich striker Harry Kane said Tuesday his side had to use Manchester United's struggles "to our advantage" but admitted Erik ten Hag's struggling side "could be really dangerous" in their Champions League opener.
England captain Kane is set to make his Champions League debut for Bayern on Wednesday after his close-season move from Tottenham.
United have been beset by off-field issues and have also lost three of their opening five Premier League games of the campaign, including Saturday's embarrassing 3-1 home defeat by Brighton.
"We have to use circumstances to our advantage," Kane told a pre-match press conference.
Bayern are unbeaten in the Bundesliga and behind only Bayer Leverkusen, with whom they drew 2-2 at the weekend, on goal difference.
"United have been going through a tough spell recently but sometimes that can be really dangerous because they're looking for a big response," added Kane.
"We need to be careful."
The striker will come up against England teammate Harry Maguire on Wednesday and said the defender, who has faced harsh criticism for his recent performances, had been "scapegoated for the way his team have gone in recent times".
"(He is) one of the best defenders in England history... and a really good friend," Kane said.
"If he plays tomorrow night, that friendship goes away for 90 minutes."
United were rumoured to be among the front-runners for Kane's signature in the transfer window before he moved to Germany.
"Over the summer there were some talks between a few clubs in the background," he said. "There weren't too many other discussions when Bayern came in.
"My focus is here. Obviously Manchester are a great club and a really big club as well, but I decided to come here and I'm really happy I have."
During his time at Tottenham, the striker played 32 times in the Champions League, scoring 21 goals.
Tottenham sit second in the Premier League this season under new manager Ange Postecoglou.
Kane praised his former side's "fantastic start" and said he was "happy to see the fans happy".
"I'm always keeping an eye on them and I think I'll keep an eye on Tottenham for the rest of my life."
Bayern coach Thomas Tuchel called Kane "a difference maker" and praised his leadership since arriving in Germany.
"He had Tottenham on his shoulders year after year, season after season. He was never hiding from pressure," said Tuchel.
Tuchel said he could not comment on rumours Bayern had beaten Man United in the battle to sign Kane, but called the transfer "a huge deal".
"We took the skipper of England out of England and out of the Premier League.
"We're very happy."