19.09.2023 19:59 h
'Great solution': Klopp and Tuchel back Nagelsmann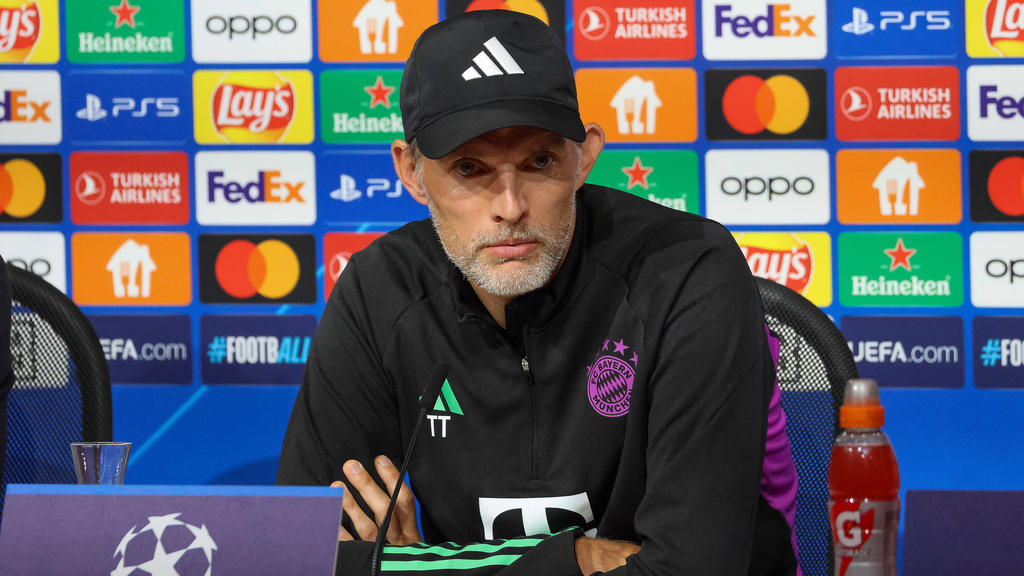 IMAGO/Eibner-Pressefoto/Jenni Maul
Jurgen Klopp on Tuesday joined Thomas Tuchel in backing the rumoured appointment of Julian Nagelsmann for the Germany national team job.
Klopp told the RTL+ TV network before Liverpool's Europa League clash with Austrian side LASK "I find Julian to be a really great solution, because he's a great coach".
"I'd be really pleased if it was to happen."
German media reported earlier on Tuesday that Nagelsmann was on the verge of being named coach of the men's national team following the sacking of Hansi Flick, just nine months out from Germany hosting the European Championship.
Klopp joined Bayern Munich coach Tuchel who showed his support for Nagelsmann, the man he replaced in the Munich dugout.
"Why not?," said Tuchel, speaking at a pre-match press conference ahead of Bayern's Champions League match against Manchester United on Wednesday, when asked about Nagelsmann's possible appointment.
"Julian has the quality and (if) the DFB has decided for him, that's the most important requirement.
"There's been a decision and we can all look forward and (Nagelsmann can) influence things positively."
German tabloid Bild reported that Nagelsmann, 36, will take the reins on a deal which will run to the end of Euro 2024.
Flick became the first Germany coach in history to be dismissed from his post after his side slipped to a 4-1 friendly loss against Japan earlier in September.
Flick's men also failed to get out of the group stage at the World Cup in Qatar last year.
Germany have lost four of their six matches since then, as they prepare to host Euro 2024.
Nagelsmann had succeeded Flick in the dugout at the perennial Bundesliga champions.
Germany's reported dream solution for the coaching gig was Klopp, but the Reds manager said "my heart is here in Liverpool."
"I have a duty of loyalty here in Liverpool" Klopp, whose contract runs until 2026, said.
"I signed a contract here and as far as I remember, I was not tied up or drugged - it was a free decision" Klopp joked.
Nagelsmann has been seen as a rising star after impressive spells as coach of German sides Hoffenheim and RB Leipzig.
Nagelsmann's name was mentioned as a possible candidate for a number of top club vacancies over the summer, being linked with English sides Chelsea and Tottenham Hotspur.