19.09.2023 01:57 h
Bayern set out for only trophy that truly matters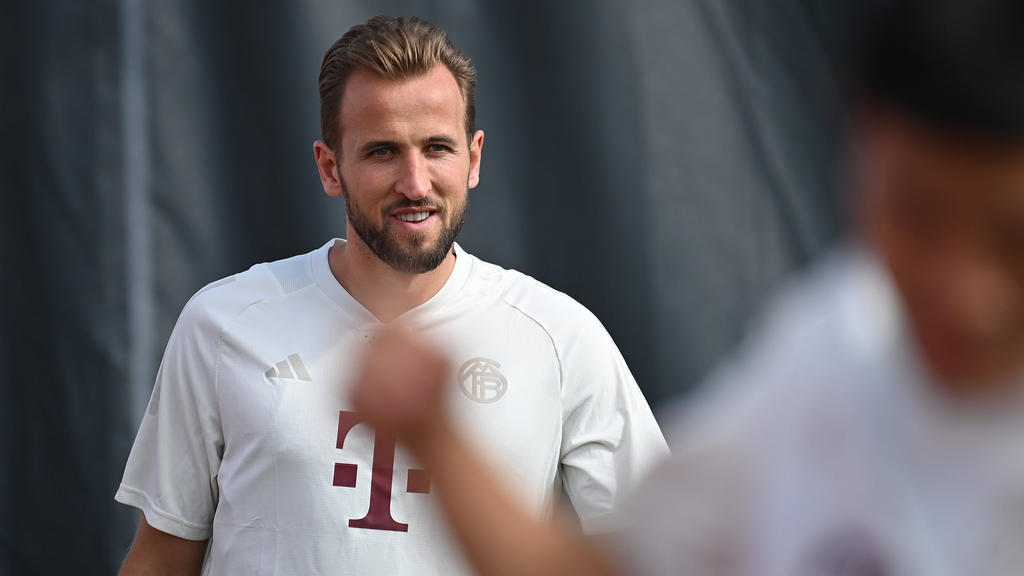 IMAGO/Frank Hoermann/SVEN SIMON
Harry Kane's Bayern Munich host Manchester United on Wednesday, kick-starting their campaign in the competition which matters most to them this season.
Despite domestic dominance which has seen Bayern win the past 11 Bundesliga titles, the club judges itself on its performances in the Champions League.
Since winning in Lisbon in 2020, Bayern have been eliminated at the quarter-final stage of the Champions League for three straight years.
These early eliminations led to the exits of former managers Hansi Flick and Julian Nagelsmann.
Current Bayern boss Thomas Tuchel, who took over from a sacked Nagelsmann who had won eight from eight in the Champions League, is aware that making it at least to the semis is considered par for the course in Munich.
While this understanding is not new for Bayern or indeed any of the handful of modern superclubs where domestic success is assured, the big money addition of Kane makes winning now a necessity.
Bayern broke their transfer record to lure Kane from Tottenham in the summer, paying 100 million euros ($108 million) for the 30-year-old England captain.
With Bundesliga titles and German Cups finding their way to Munich more often than not, Kane's move to Bayern has clearly boosted his chances of capturing that elusive first trophy.
But only by winning the Champions League will his decision to leave England be seen as an unqualified success.
The England captain said as much when unveiled in Munich, explaining "I want to play for the Champions League title, that's why I came to Bayern."
Kane has shown few difficulties adjusting to life in Germany, having scored four goals in his first four league matches.
Kane said on Monday he was looking forward to "something special" in his first Champions League match for Bayern -- and first against Premier League opposition since arriving in Munich.
The striker told Germany's Sports Illustrated that he "wants to get the supporters behind us as early as possible and approach the game with a lot of intensity."
Early starts are common for Bayern in the Champions League. The six-time winners have won their opening match for the past 19 seasons.
Bayern will however need to see the match through without Tuchel, who saw red as his side was eliminated by eventual champions Man City last season.
Tuchel will watch from the stands, with his assistant Zsolt Low taking the reins.
Typically firey, Tuchel has pointed much of his scorn at his own club this season, particularly after Bayern failed to sign a defensive midfielder.
Bayern had tried -- the club brought Fulham's Joao Palhinha to Munich on deadline day and had the Portugal star taking pictures in club shirts on deadline day -- but the deal broke down and the midfielder flew back to London.
Despite netting Kane, Serie A defender of the year Kim Min-Jae and a host of other useful additions, Tuchel hit out at the club, calling the club "gutsy" for giving him such a "thin" squad.
"We will see if it's enough for the club's targets this season."
While squad complaints are a sport of their own for modern managers, letting go of Benjamin Pavard, Ryan Gravenberch, Lucas Hernandez, Josip Stanisic and to a lesser extent Marcel Sabitzer and Sadio Mane could come back to haunt the side once the games start coming thick and fast.
Bayern and Man United are two of the most successful clubs in football history and have a strong rivalry of their own, headlined by the Red Devils' remarkable last-minute victory in the 1999 Champions League final.
They have however started the year in contrasting fashion.
While only goal difference is keeping Bayern from the top of the Bundesliga after an unbeaten start, United have stumbled out of the blocks this season.
Despite a strong opening season under former Bayern second-division coach Erik ten Hag, United have lost three of five league games this season and sit in the bottom half of the table.
Kane however said Bayern should be wary, saying on Monday "I know Manchester United are having a difficult time at the moment, but sometimes teams like that are dangerous because they're looking to come back in a big way."