16.09.2023 18:08 h
Benjamin Mendy picked in French club Lorient's squad for first time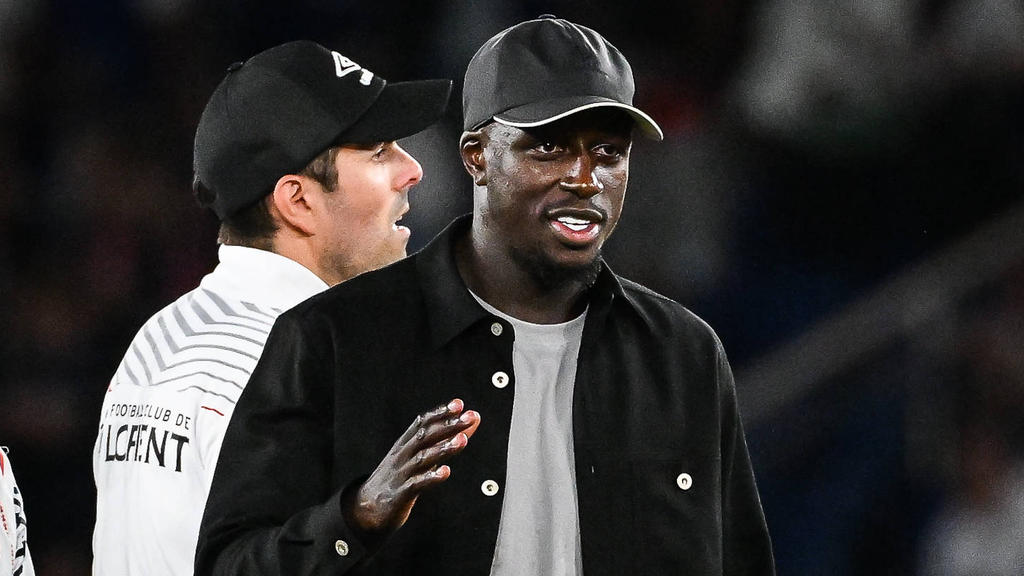 IMAGO/ Matthieu Mirville
Benjamin Mendy, acquitted in a sex offences trial in England in June, has been included in the Lorient squad for the Ligue 1 match against Monaco on Sunday.
Ahead of the announcement, coach Regis Le Bris hinted that the 29-year-old former Manchester City and France defender would start on the bench.
If Mendy comes on, he would be making his first competitive appearance since a Premier League game in September 2021.
"He can play at left-back or left-back. We don't know how long he can last, but he won't be starting," said Le Bris on Friday.
Mendy's acquittal in June ended a three-year court process.
The player, who would have faced a lengthy jail term if convicted, had previously being cleared in January of six counts of rape and one of sexual assault following a six-month trial.
Jurors in that trial had been unable to reach a verdict on two other counts, triggering the retrial that ended last week.
Mendy, whose contract with English and European champions Manchester City expired at the end of June, denied all the charges against him.
Mendy has 10 international caps and was part of the France squad that won the 2018 World Cup.
Some Lorient fans have said they are uncomfortable with the signing.
"Our role is not to take the place of the law," said the club's ultra group in a statement in July. "But we are fully aware that defending victims of sexist and sexual assault is essential."
On Friday, De Bris acknowledged the criticism.
"If opinions are expressed in legal ways, that's their right," he said. "We have to play football.
"The case is closed and we want to concentrate on football," he added.
The move away from the Premier League following his trials seemed inevitable, with even his own legal team telling jurors that "his life, as he knew it, is over, in football in the UK".
Lorient started the weekend 11th in Ligue 1 while Sunday's opponents began the round on top of the table.