06.06.2016 01:49 h
US women dominate Japan in match cut short by weather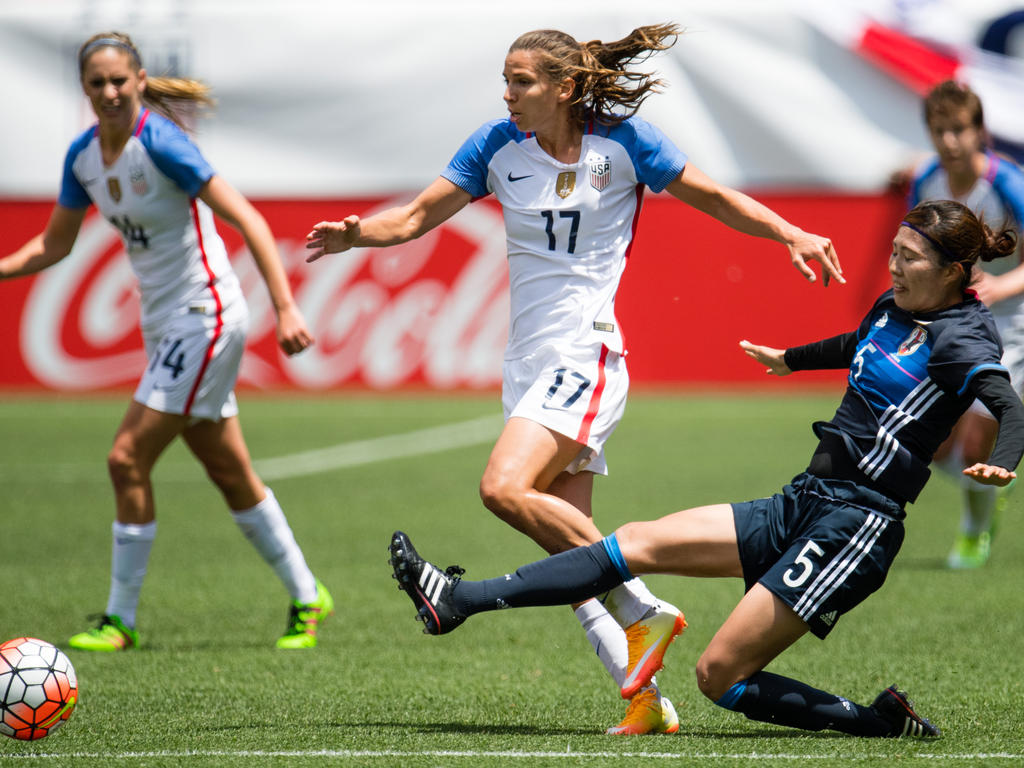 getty, Jason Miller
Goals from Julie Johnston and Alex Morgan had the US women's team up 2-0 on Japan Sunday when lightning brought their international friendly match in Cleveland, Ohio, to a halt in the 76th minute.
After a tense 3-3 draw last Thursday in the teams' first meeting since the US victory in the 2015 FIFA Women's World Cup Final, the United States were dominant in front of an enthusiastic crowd of 23,535.
The hosts dictated the pace, generating a welter of scoring chances while holding Japan to just two shots on goal.
Johnston scored her eighth career goal in the 27th minute and Morgan made it 2-0 in the 62nd.
But the sunny skies disappeared abruptly, and in the 76th minute officials sent the players back to the locker room due to lightning and heavy rain.
After a long delay, and with more bad weather rolling in, the matched was called off.
The US Soccer Federation said world governing body FIFA would determine whether the match and statistics would count as official.