14.01.2015 10:21 h
Gyan leads Ghana in search of fifth Africa Cup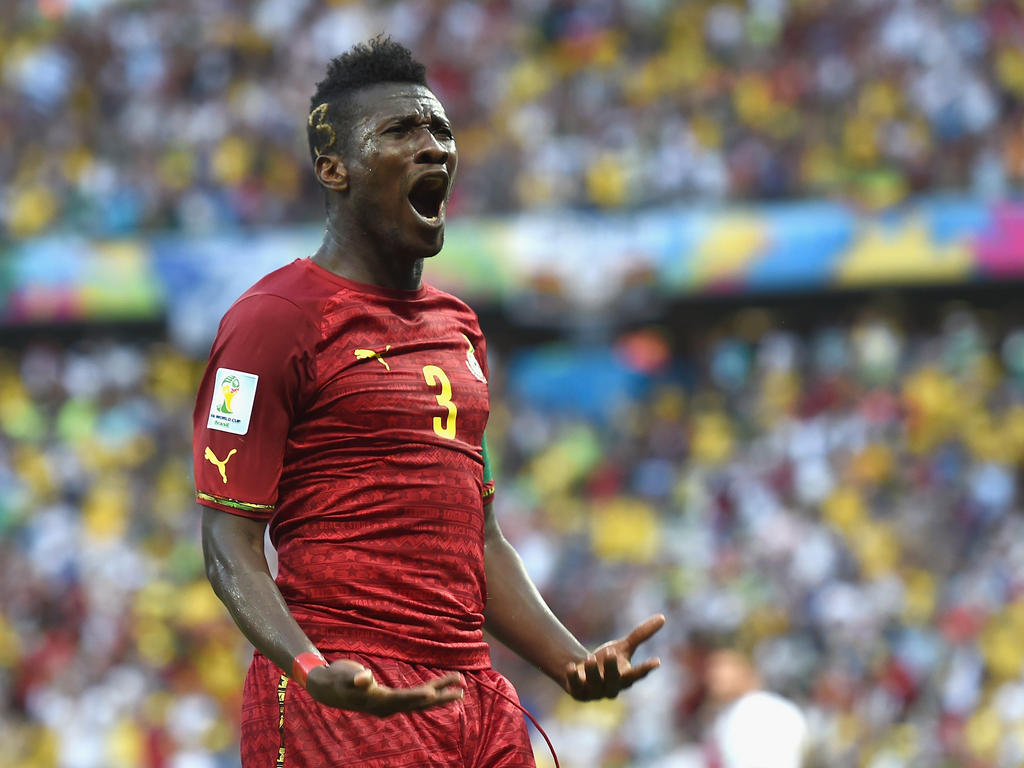 getty, Laurence Griffiths
Asamoah Gyan
Skipper Asamoah Gyan once again leads a youthful Ghana side in quest of a fifth Africa Cup of Nations title but first in over four decades starting in Equatorial Guinea on Saturday.
Ghana's all-time top scorer was one of a handful of experienced campaigners when the Black Stars were pipped by Egypt in the final of the 2010 Nations Cup in Angola.
Ghana also reached the last four in 2012 and 2013 and they will again be one of the favourites in this year's competition even though they last won it in 1982.
Gyan, who on his official website declared his 2015 wish is to lead Ghana to win the tournament, is confident of another good run by Ghana despite the youthfulness of Avram Grant's squad.
"I think so (exceeding expectations at the 2015 Africa Cup). We have done it before - we did it in Angola (in 2010)," he said of his team's chances.
"I remember that time (2010 tournament) 80 or 85 percent of the players were from the U20 team and there was no hope. But we were able to get to the final, we came very close and lost in the final.
"This time also there are a lot of young players in the team.
"It's not going to be easy, but we will go there and do the right thing and then qualify from the group stage and then think about maybe winning the cup or something."
He added: "For us the players, it is always on our mind that we should do something before the next generation.
"We want to break the jinx (of not winning the tournament since 1982). That is what Ghanaians want and it is something we the players also want."
But the 29-year-old United Arab Emirates-based striker admits they are in a difficult first round group comprising Senegal, Algeria and a resurgent South Africa.
"We have to first think of our group because we are not in an easy group," he said.
"What we have to do is stay focused. As a captain I will do what I have to do to psyche the boys up and make sure we approach the tournament with a positive mind - no distractions.
"With the quality we have, we can go through."
The squad's confidence has been further boosted by the appointment of former Chelsea manager Grant as coach.
Despite the fact that he now plays his football in the backwater league in the UAE after stints in Italy, France and England, Gyan has remained one of Africa's most consistent scorers.
He was named in the CAF Africa Best XI for 2014 and also made the final nominees for the Player of the Year Award won by Yaya Toure.
This will be his fifth Nations Cup appearance and besides the goals he will be expected to score in Equatorial Guinea, he would also be expected to lead younger teammates like the Ayew brothers, Andre and Jordan, David Accam and Christian Atsu to glory to the relief of millions of long-suffering Ghana fans.